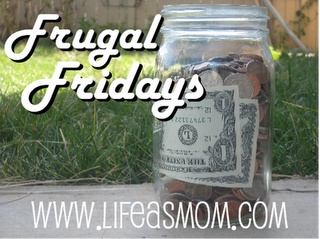 Re-Fashioning Clothing is my tip this week.
I know a lot of this most of us all ready do, but it's well worth reminding. I rarely and I mean rarely buy the kids brand new clothing. Truthfully, I see it as a waste of money and really not eco-friendly at all. Second hand is a perfectly good thing and an excellent resource to make use of. Whether you purchase through a thrift store or consignment. Another even more cost effective is to get in touch with other mama's who have children in similar age groups and get together twice a year with all the clothing your own children have outgrown and have a clothing swap!
(this is my own personal goal as well)
Here's what we do (and why I don't EVER turn down clothing despite it's condition)
-turn pants into skirts for the girls
-take the long sleeves off of stained shirts and sew them into the short sleeves of a good top...instant long sleeve top!
-use pillowcases for sun dresses for the girls...the bottom is already hemmed and if I need length, just sew a few inches of contrasting material to the bottom. Plain colored or white pillowcases work the best. Make the top with cute little ties at the the shoulders or shirred straps.
-remove the picture of a childs favorite top that has become too small (cut it out as best you can) and carefully attach it to a different shirt that fits. This looks so neat because if you just sew it on, it kind of frays around the edges and looks really cool.
-take the sleeves from mens shirts and make pants or shorts for the kids.
I'm sure there are more that we've done, including making pillows from sweaters and t-shirts, bags from jeans and blankets out of scraps.
Sometimes a totally new outfit is right there in your closet, just use your imagination! Check out the sewing section of my blog to find a ton of links to other Mama's who have blogs that have tutorials available on how to make some wonderful things!
Blessings!!