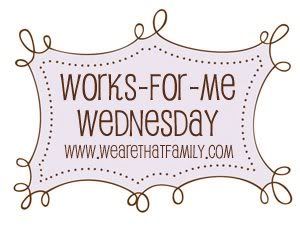 Favourite Blogging Tools........
I'm saving my 'frugal tip' for next week!!
Anyways, I have been blogging for just over 5years (Gosh!!) I self taught myself how to do basic html so I could add things to my blog and make it look all purty. I still know such a small amount, and I so wish I had the time to learn more and buy my own domain and design a fancy webpage since I really enjoy web design(or more so the idea of codes turning into actual pictures or designs on the screen)...maybe one day!
I started with Blogger and have stayed with blogger and I most likely always will. They are so easy to work with and very reliable.
One of my favourites is
Flickr
for adding pics as well as
photobucket
although photobucket has gone and deleted some of pics and left a note for me instead........I have never uploaded any pics on there that were offensive, yet for some reason, photobucket has thought so!! Anyways, they usually have it back after a short time, so no hard feelings.
I like
sitemeter
for keeping track of the happenings on my blog. I have to admit though, the novelty of seeing 'who' visited and when wore off quite awhile ago!!lol I guess for now I like it just in case I had a blog stalker or someone leaving me weird and creepy comments.........but I like that
Blogger
helped that a lot when they added the option to have word verification.
Then there are all the fun and free sites for graphics and blinkies....I love me some blinkies!!! A quick google search for free stuff, gives me a plethora of sites to visit. I do still have a few sites listed at the bottom of my site where I got some of my blinkies. The other new fav I have found is
The Cutest Blog on the Blog
it's simplicity is awesome and it works perfectly with Blogger.....I really love that I can go and grab a new code whenever the mood strikes me and have an awesome looking template...FOR FREE!!!
I am a sucker for cool widgets too!!
I guess if I had to choose a fav, it would have to be Google search!!lol
There I can search for anything I need to jazz up this site!!
Blessings!